Welcome to this week's Sunday Post. This feature is brought to you by The Caffeinated Book Reviewer, so swing by after you are done here and get the full list of participants!
What I Reviewed:
Another month without a single 5 star read. What is going on with me? There are 5 months left in 2017. Here is my progress on the #RockMyTBR Reading Challenge
Invalid challenge name.
And, if you want to see how TERRIBLE I am doing on Summer COYER, check it out here!
What's Coming Up:
Stone Cold Fox by Evangeline Anderson
Enrage by Rachel Van Dyken
Wolf's Mate by Celia Kyle
Lost in Deception by Anita DeVito
Under Fire by Scarlett Cole
A Discussion post on what convinces me to read a book!
This Week's New Releases:
Open Giveaways:
What I Found Online:
This Week's Book Haul:
Nothing! Can you believe it?!?! It wasn't for lack of trying though. Trust me, I checked NetGalley and Edelweiss daily!
Non-Bookish News:
How is July over? I am not done with summer vacation yet? I need more time! Gah. Monday I ease back into my teaching routine. For the next 2 weeks I teach a test prep class for 3 hours a day. The extra money is good and it is a nice, slow transition into being back to work again after the summer off! Once those two weeks are done, we start with teacher in service, freshmen orientation, and then the first day of school August 23rd. Thankfully, I like my job and my students. I will have my returning students who will be seniors, and then I am picking up the juniors this year as well. My teammates are both new to special education and the juniors/seniors are the most difficult at times because of ACT testing, college applications, summary of performance reports, etc. So, it worked out that I could have these kids for another year to give the other girls more time to learn the ropes. Next year I will pick up freshmen and I am not going to know what to do with myself! Freshmen are SO different from seniors. Its hard to believe they are in the same building. I have not had freshmen in over 4 years!
Saturday we had a family get together in Indiana. My grandfather and aunt live in Kentucky, then my parents and 2 uncles live in Ohio (like myself), and then my mother's other brother lives in Indiana. So, the meeting point was decided to be Indiana. I was okay with it because that meant 2 hours in the car to listen to my book. My parents live about an hour away, so there was no way I was going to drive to their house then drive the 2 hours with them. That was crazy. So, I had the car all to myself (hubby had to work). Its always nice to see my family. My cousins are awesome and my aunts and uncles are the best. We don't get together often (maybe 2 times a year) but we always pick up like we just saw each other yesterday.
This week I binge watched all 10 seasons of The Big Bang. I love that show so much and I haven't had a good binge in a while so it was great to go back through all the episodes. I forgot how much I loved some of them (The one with James Earl Jones! The one with the scavenger hunt! Gah! So funny!)
So, whats new with you this week? Did you read any of the same books I did? Did you find any great book deals I need to grab ASAP? Let me know in the comments!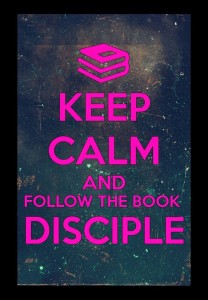 Please follow and like us:
Related Posts