Welcome to this week's Sunday Post. This feature is brought to you by The Caffeinated Book Reviewer, so swing by after you are done here and get the full list of participants!

  Please See Us by Caitlin Mullen
  Lethal Game by Christine Feehan
  Kiss of Vengeance by S. Young
  Yours in Scandal by Lauren Layne
More John K lip sync!

And Kathy Bates!

I had my all day interview last Monday. It was exhausting!!! Holy moly that was a lot of talking. It was super cool to see a full day at the school and meet so many of the staff. I really, REALLY loved it there. But, the last job I interviewed for that I really wanted I didn't get, so I am scared. I have a second interview with another school on Wednesday, and then a first interview at a different place on Friday. I am kind of suffering from interview fatigue. I just want to find a job I will love.
All 3 of us (the two other girls on my team) told our students we wouldn't be back next year. There were LOTS of tears. I love these kids and they are the reason I stuck around. It was so hard to tell them I wouldn't be back. I just wanted to shout "Its not you guys, its the administration!!!" but instead I had to say things like "I have such a long drive" or "I just really want to get back to middle school". The reality is I am looking at any job and one of the ones I have a second interview is pretty much exactly what I do now (special ed at a private HS) and only 10 minutes closer. 3 more months until graduation.
On top of all that stress, we have been struggling with money. We had unexpected bills that really pulled us under. I'm trying to get things back on track, but its so hard once you have to climb out of a hole. Adulting is so hard.
So, whats new with you this week? Did you read any of the same books I did? Did you find any great book deals I need to grab ASAP? Let me know in the comments!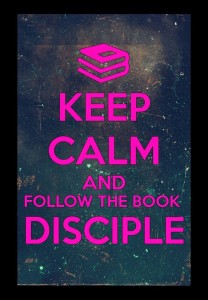 Please follow and like us:
Related Posts