Welcome to this week's Sunday Post. This feature is brought to you by The Caffeinated Book Reviewer, so swing by after you are done here and get the full list of participants!
What I Reviewed:
I am taking part in the COYER challenge starting June 18th!
What's Coming Up:
Saving a Legend by Sarah Robinson
The Seduction by Shay Savage (I am OBSESSED with this series!)
Dark Sexy Knight by Katy Regnery
Grin and Beard It by Penny Reid
Down and Out by Lila Rose
Crossing the Line by Audra North
This Week's New Releases:
Open Giveaways:
What I Found Online:
Nothing…I have been too busy this week to check stuff out!
This Week's Book Haul:
Non-Bookish News:
We are getting settled in the new house! Hopefully I will have some pictures next week. Its been a whirlwind!  We have discovered that we have a couple pieces of furniture that do not fit into our new doorways. Our previous house in NC had been new construction so the doors and entry ways had been bigger. Our new house was built in the 1950's so the doorways are much narrower. So, we have to rethink some furniture choices! Right now, there is a couch in the breezeway. We could get it in the garage and into the breezeway, but after that all the doors were too narrow. So, our breezeway has a super awesome leather couch 🙂
Summer vacation is officially here for me! I was off all this past week. I have a few commitments this summer (Test administrator for the ACT, teaching a test prep class in August) but mostly I will be able to relax and enjoy my new home!
I had to take our 2 dogs to the vet Friday for their annual vaccinations. As you can imagine, it was comical for anyone watching. Yoda is 80 lb and does not like car rides, people, other animals, or the vet's office. Calleigh is a 50 lb spaz who loves people, other dogs, and just about everything else! Trying to fill out paperwork, answer questions, and hold two leashes at the same time is always an adventure. Seriously, it could have been a sitcom. Everyone at the vets office enjoyed the show. Oh, and it was raining. Of course it was…
So, whats new with you this week? Did you read any of the same books I did? Did you find any great book deals I need to grab ASAP? Let me know in the comments!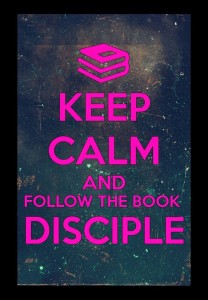 Please follow and like us:
Related Posts