Welcome to this week's Sunday Post. This feature is brought to you by The Caffeinated Book Reviewer, so swing by after you are done here and get the full list of participants!
What I Reviewed:
What's Coming Up:
 My mid month ARCtober check in!
 Vega by Autumn Reed and Julia Clarke
 Fast Fury by Kaylea Cross
This Week's New Releases:
What I Found Online:
This Week's Book Haul:
Non-Bookish News:
Fall finally stormed into SW Ohio! Monday, Tuesday, and Wednesday it was 85-89 degree. Thursday it was 60 degrees! Crazy, right. Friday morning it was 37 degrees when I woke up. I love it though.
Friday I went on a field trip with the freshmen. It was a service field trip and we went to a senior center and played bingo with the residents. It was such a great day. The students in my group were awesome and enjoyed their time with the seniors. Then we did a walking tour of the area in Cincinnati called Over the Rhine (used to be almost entirely low income but parts have been gentrified). I managed to close all the rings on my apple watch by the end of the day so that was cool!
This coming week is our homecoming week so its gonna be nutty. Each day is a different theme and the kids dress up, then on Friday we have the "spirit olympics", then Friday night is the homecoming game and Saturday is the dance. Pray for the teachers-this week is also the last week of the quarter so trying to get students to focus and do work while its basically one long party week? Its gonna take a miracle!
So, whats new with you this week? Did you read any of the same books I did? Did you find any great book deals I need to grab ASAP? Let me know in the comments!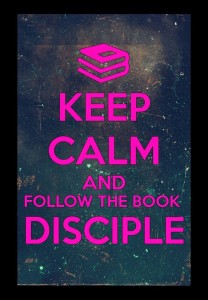 Please follow and like us:
Related Posts