Welcome to this week's Sunday Post. This feature is brought to you by The Caffeinated Book Reviewer, so swing by after you are done here and get the full list of participants!
What I Reviewed:
What's Coming Up:
Black and Blue with Cynthia Rayne
Eight Simple Rules for Dating a Dragon by Kerrelyn Sparks
#WhoRunTheWorld Favorite Female heroine
This Week's New Releases:
What I Found Online:
If you are on IG, check out some of my favorite accounts and MY ACCOUNT:
For YA, check out She Breathes books Chapter Break 
For Romance, check out Bri Bookish Confessions, UTC Book Blog, Mellys Books, daydreaming bookworm, Elizabeths Pretty Little Reads, My Next Book BF, Steamy Reads, Roasted Romance, Reading Is Life
For general bookish prettiness, check out Remarkably Lisa, Paper Fury
This Week's Book Haul:
Paperback ARCs and some paperback purchases!
Non-Bookish News:
Did you see all the ARCs I snagged this week!?!? I have an addiction. And that isn't even all-I got several paperback ARCs in the mail this week! I'm out of control! (But, look at the pretties!!! I am super excited for every book I got this week! If only it was spring break and I had time to read them all.)
It was a rough week at work. So much stress. And when everyone (the teachers and students alike) is stressed, they snap at everyone around them. Not only was I dealing with tons of stuff that had to be done, everyone around me is snippy and irritable. I am just trying to get through the next 2 weeks then its spring break.
We had the weirdest weather! Tuesday there were snow squalls that were causing white out conditions. But, it was fast moving, so one minute it would be sunny and totally normal, then SNOW, then 20 min later, sunny again and the little snow that came down during the squall would melt. Then it would happen all over again in like an hour or 2. It was nuts! Ohio is such a strange place to be in spring.
Did the time change screw everyone up? An hour doesn't seem like that big of a deal, but Monday morning was ROUGH. The students weren't really alert until like 3rd bell, and the teachers weren't much better. See-it just added to the horrible week at work!
I want to wish my BFF Amy a very happy birthday! If you remember, Amy was my college roommate who got me hooked on romance novels! So, Happy Birthday Amy and thanks for everything!
So, whats new with you this week? Did you read any of the same books I did? Did you find any great book deals I need to grab ASAP? Let me know in the comments!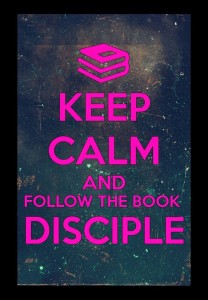 Please follow and like us:
Related Posts